Commentary: Pride of Cultures Aalborg
May 12th, 2018 marked an exceptional day in Aalborg through celebrating diverse cultures. UNYA Aalborg proudly participated in representing the organisation by setting up a South East Asian inspired stand that stood among others from Romania and Hungary, to mention a few. There was a fantastic atmosphere all around Gammel Torv, and the party undeniably started when a group of participants cheered during the parade around the venue, waiving multiple flags and spreading exuberant joy through their singing. "Unity in Diversity" was an essential aspect of the event, which was more than visible throughout the afternoon.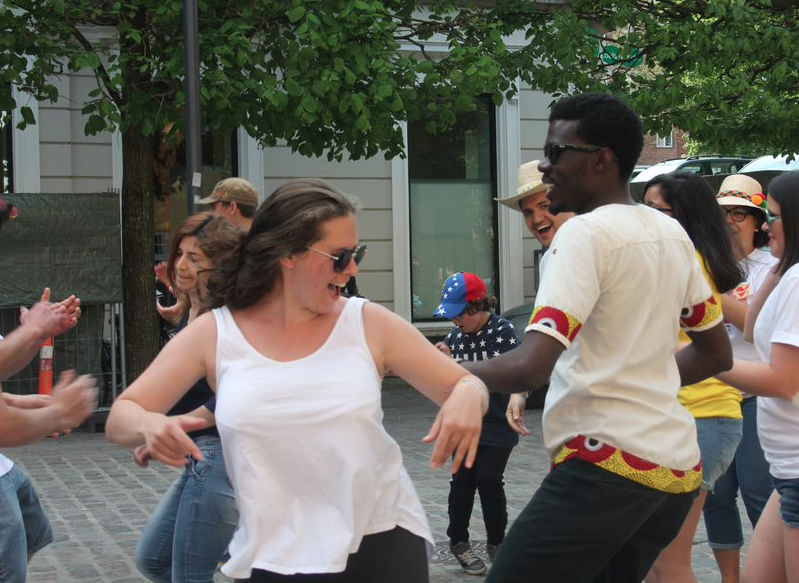 The many participants enjoyed the singing, dancing, social atmosphere and the diverse selection of food the day encompassed. "This is a special moment to unite and to say thanks to this beautiful country called Denmark", said Ronald Tomas Gaterol Mora from Venezuela, who spread marvellous positive energy throughout the day. "I really appreciate how this day has served as a platform to celebrate our cultural diversity right here in Aalborg", Ronald continued.
There were several stands from all over Europe with a variety of delicious, well-presented foods. The European Youth North Denmark had a stand as well, and it was a great pleasure to get the chance to see the diverse foods from different countries. If I were to pick my favourite stand, it would be the Romanian representatives as their decorative ideas and efforts were so unique and well presented, they were really spot on! I also appreciated the traditional Bulgarian attire, and especially their traditional dance, which was a special experience to watch and even join in on.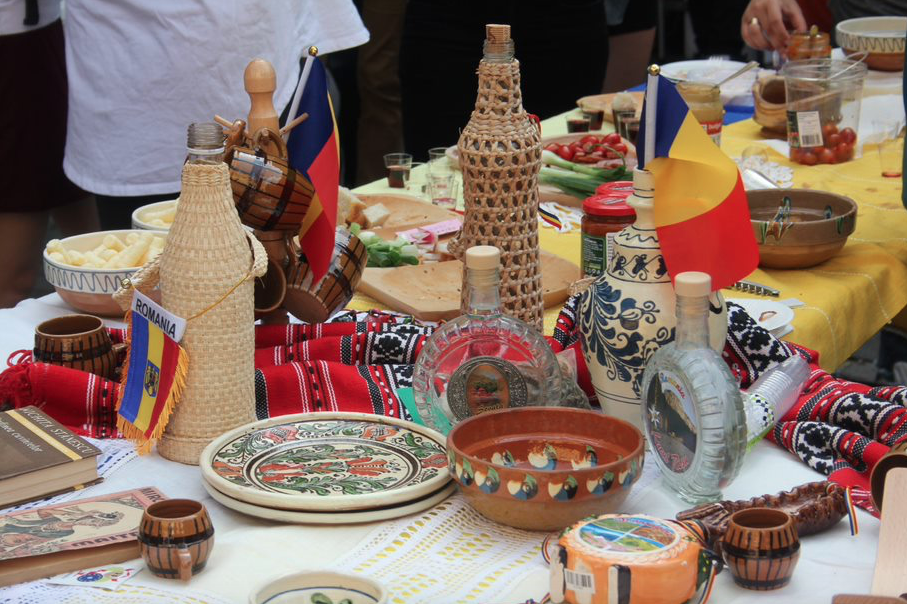 Another intriguing and thought-provoking part of the Pride of Cultures day was the Hungarian table with vegan food. We asked the representatives in charge of the stand if they wanted to talk to us a little bit about why they created a vegan stand, and they told us, "we don't have to eat animal products to be happy, to be healthy or to live", said Horvath Adam, who is an inspiration to any aspiring vegans out there, including myself. Horvath told us that veganism could be a worldwide thing no matter what culture; in essence, all cultures can find a vegan alternative when they are cooking their traditional food, even in a heavy meat and dairy-based cuisine like that of Hungary's.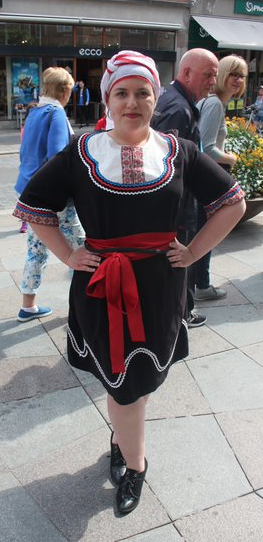 At the end of the event, Simona Trifonova, the president of the European Youth North Denmark, shared one of the most important messages of the event with us over a short interview. Simona brilliantly said, "we are all fighting for a more united and stronger solidarity base and a more peaceful Europe". She also expressed with great appreciation to the EU, "we are trying to make people realise how much the European Union has given us, and in reality, there are a lot of people who don't always realise this. I am from Bulgaria and I have the chance to study here and meet all kinds of people in Denmark, which is an amazing opportunity". I would say Simona's thoughts and answers promote the 11th of the UN's Sustainable Developments Goals, which is about creating sustainable communities and cities, as unity among humans in a city or region would unquestionably be an important starting point for the Goal 11.
The Pride of Cultures was a day of festivity that brought the many cultures of Aalborg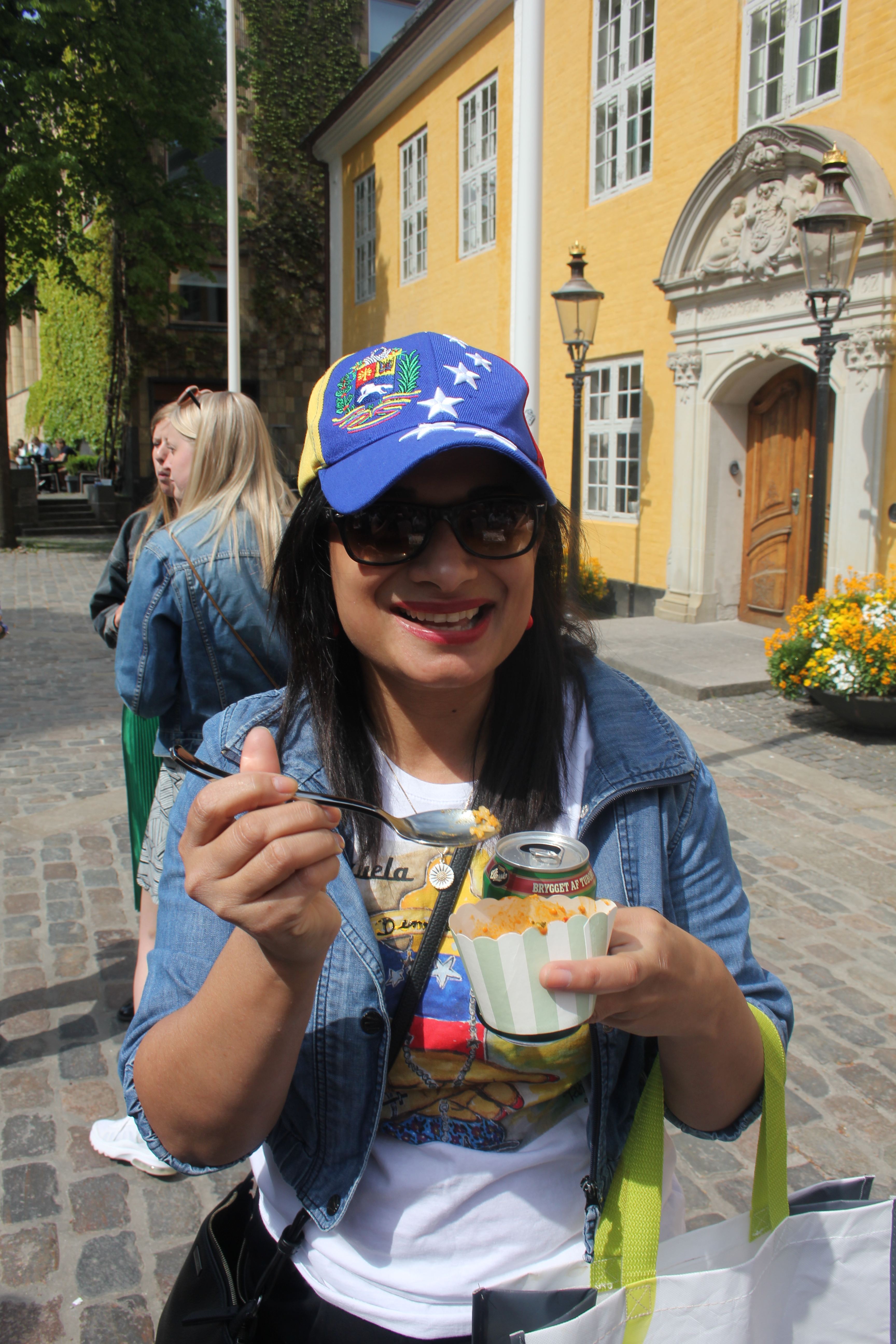 together to celebrate one another. The event achieved its goal in uniting cultures as people from all over Europe, and outside of Europe, were dancing Bulgarian traditional dances, eating food from Romania, South East Asia, Hungary and Bulgaria, and sharing knowledge. Most importantly, they were engaging with one another, learning about each other's cultures and sharing joy and harmony throughout the event to create a more peaceful Aalborg, and Europe.

By: Hodan Farah
Edited by: Michaela Higgins Sørensen