What do the people in the United Nations actually do? How does it feel to be a UN diplomat? What is the life of a UN couple and their family like? These were the questions the event on Thursday, the 31st of May covered. Finn Reske-Nielsen, along with his wife, Bodil Kundsen shared the stage and their interesting life story with their audience. With over 35 years of experience in working for the UN in Switzerland, Zambia, Namibia, Timor-Lest, Paupa New Guinea, the United States, and Laos, Finn Reske-Nielsen lead an eventful career that left an impactful mark on the countries he worked in, as did his wife, Bodil Kundsen.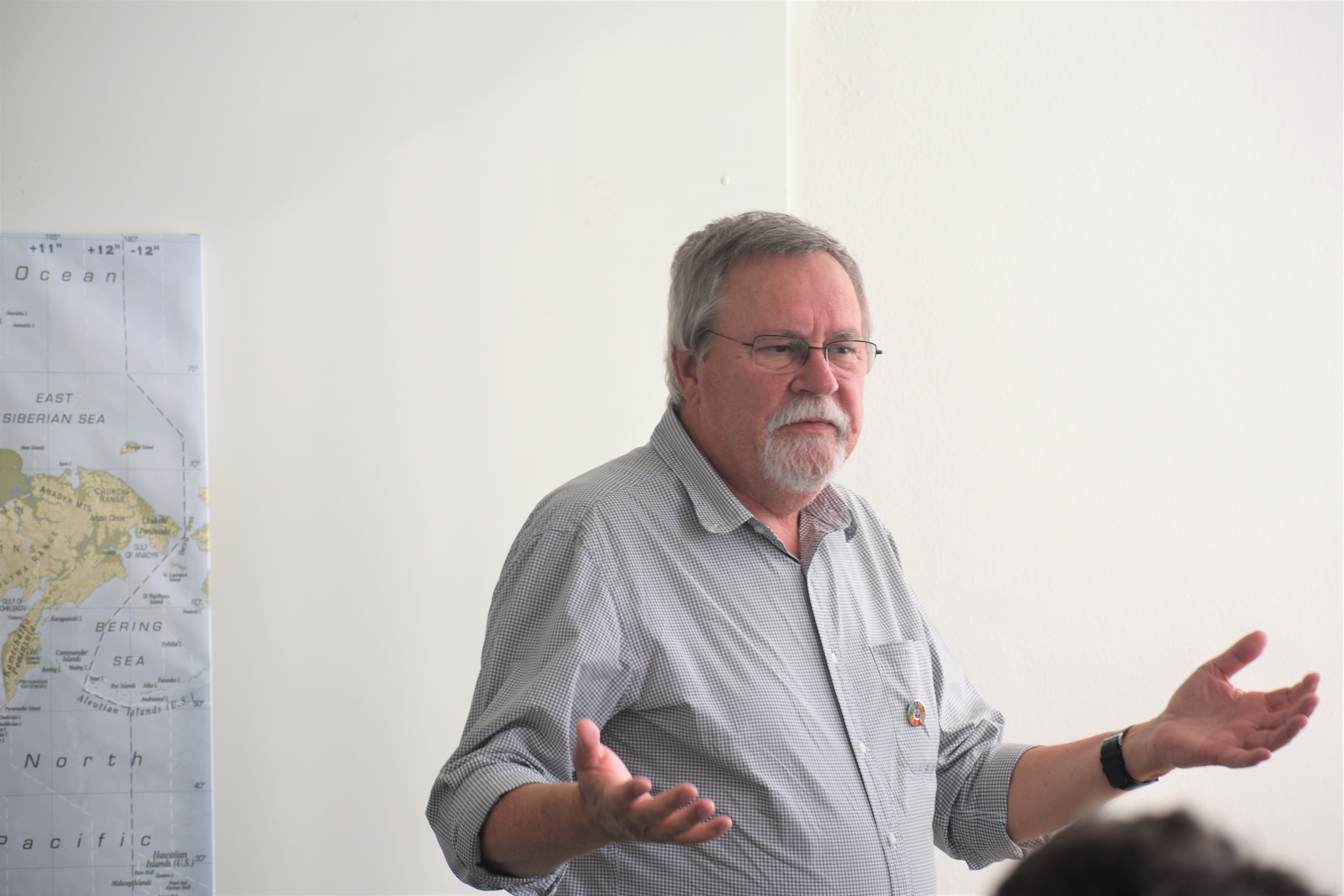 The first posting the couple had was in Zambia. With a post-graduate degree in Political Science and Public Administration from Aarhus University, Nielsen recalled, "I walked into the office in Geneva and thought I'd be getting a post somewhere like Malaysia due to the refugee crisis that was going on there at the time, however, they told me I was going to Zambia. I was too embarrassed to ask where Zambia was at the time, however, I said yes". Finn and Bodil spent 2 years in Zambia where Finn worked at the Office of the United Nations High Commission for Refugees (UNHCR), and then moved to Switzerland where he also held a position at the UNHCR. Bodil explained that it was quite the shock to move back to a first world country such as Switzerland where they had 'everything the average person needed and more', whereas in Zambia it was difficult to come across daily household products such as soap.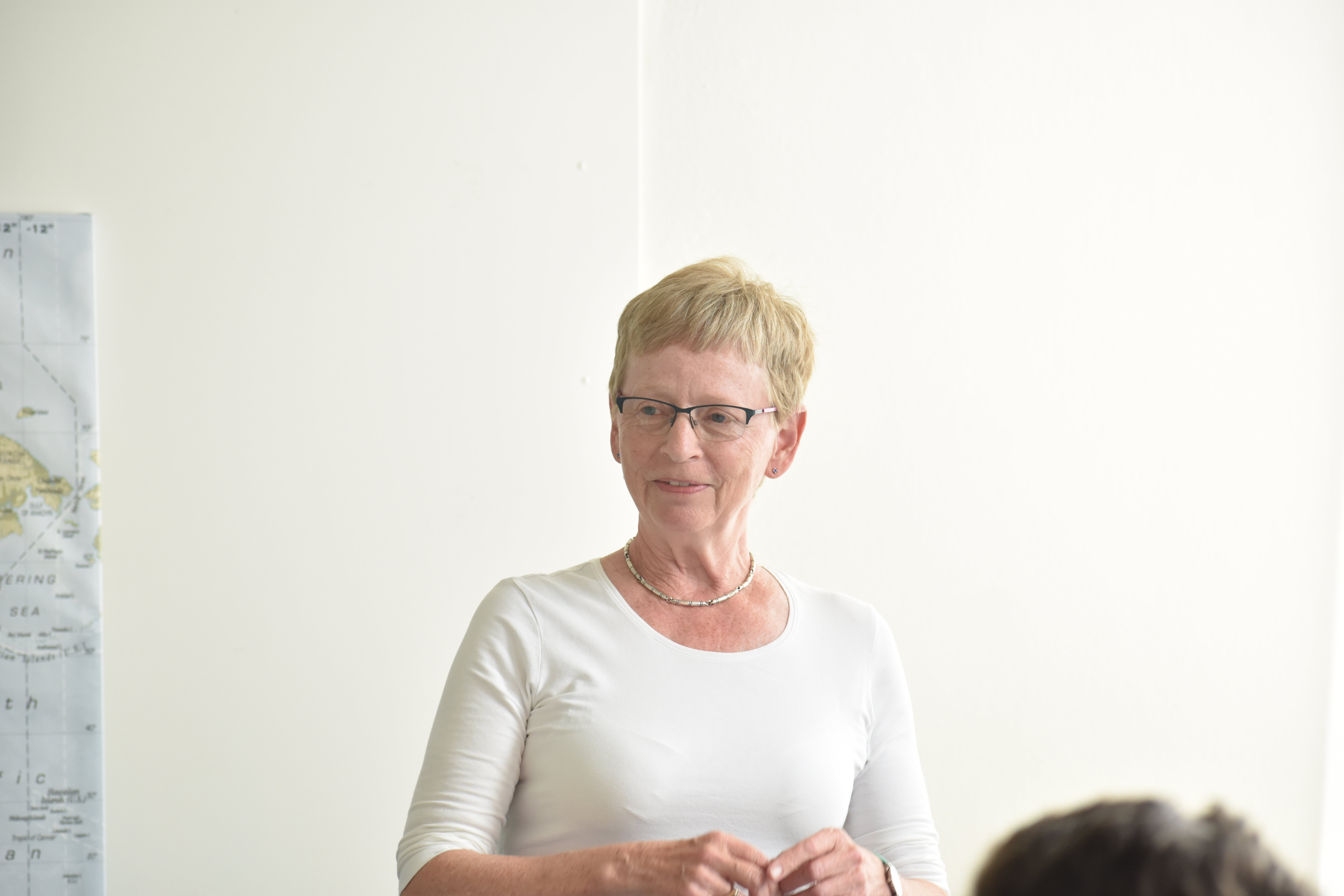 Bodil further elaborated that once they were done with their first two posts, they didn't want to go back to Denmark as she said, "we hadn't had enough and didn't want to go back home just yet". They carried on to spend over two decades more abroad, away from home. This didn't come without its challenges as Bodil explained that they had to do everything themselves when they moved, from finding accommodation to moving all their furniture. In Timor-Lest this was a particularly challenging task as at the time the country had just gone through a significant amount of political upheaval after independence. "Trying to find accommodation in a country that had basically just burnt down was a challenge, however we managed", stated Bodil, "and we found a nice small house. It had some windows missing, its roof was also ruined and there were a lot of mosquitos. I remember we had a table with wheels that we could roll from one end of the house to the other with just one push! Over time we got to know some people and managed to buy back the original parts the house was missing and fixed it up", which got a chuckle of disbelief out of the audience.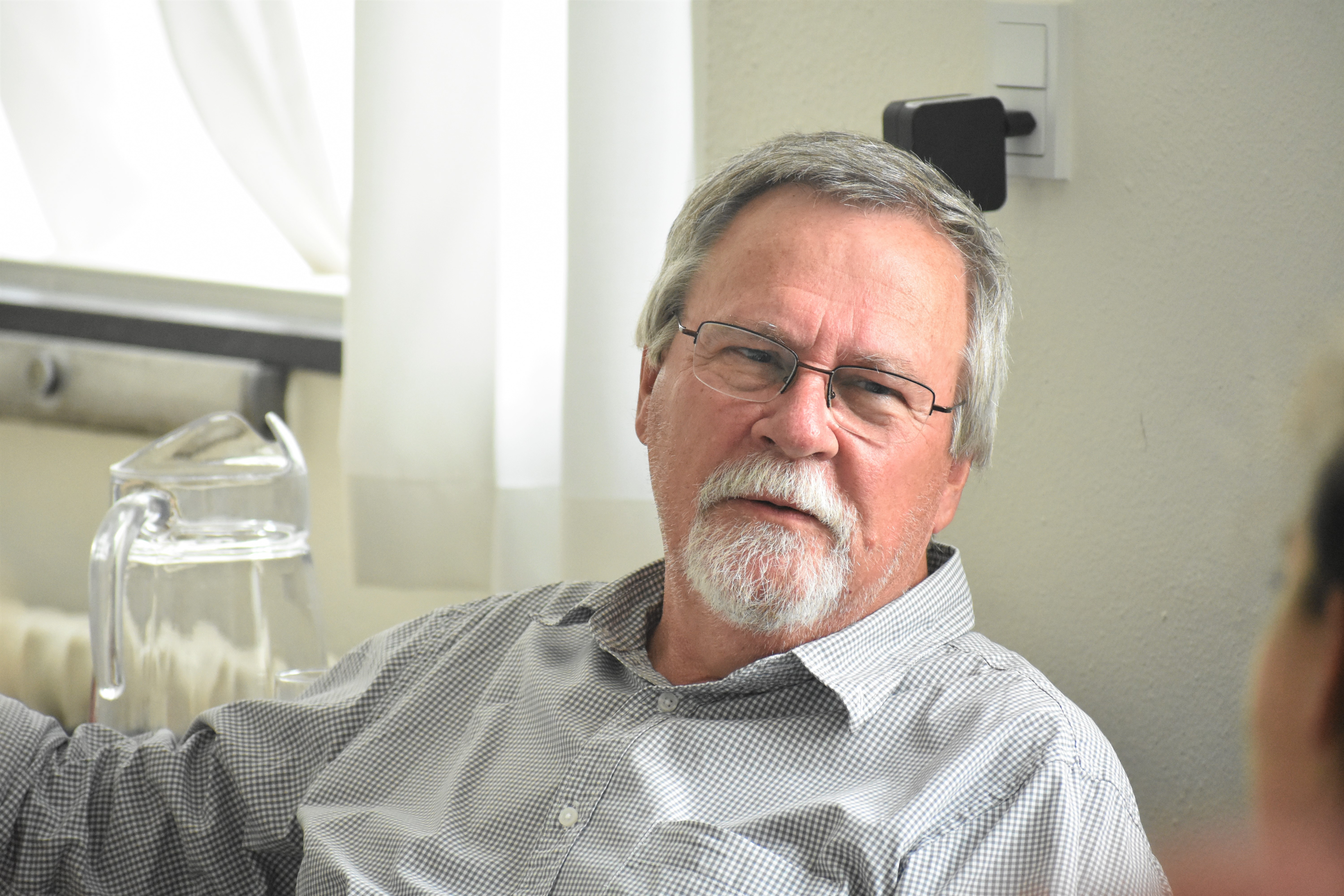 While Finn was working in the assessment mission in Timor-Leste where he assisted in planning the governance sector of the new mission, Bodil found work in teaching as she has a background in education. Bodil found work in nearly all the countries they lived in, and even became the headmaster of an international school in Namibia that she founded, however with the nature of Finn's career, he was transferred frequently. "Every time I handed in my CV to a new school, they asked me why I had quit my previous job, and every time I had the same answer: my husband was transferred!", Bodil said laughing.
         Despite being uprooted time and again, Bodil found work wherever she went, and was even the prime minister of education for two days in Laos. Bodil and Finn viewed moving around as a way of expanding one's mind as Bodil said, "we didn't want to live in a small box in Denmark, we wanted to go out and explore the world. I encourage everyone to go out and explore the world. Even if your job doesn't have anything to do with your thesis, take the opportunity, you will learn and develop so much more".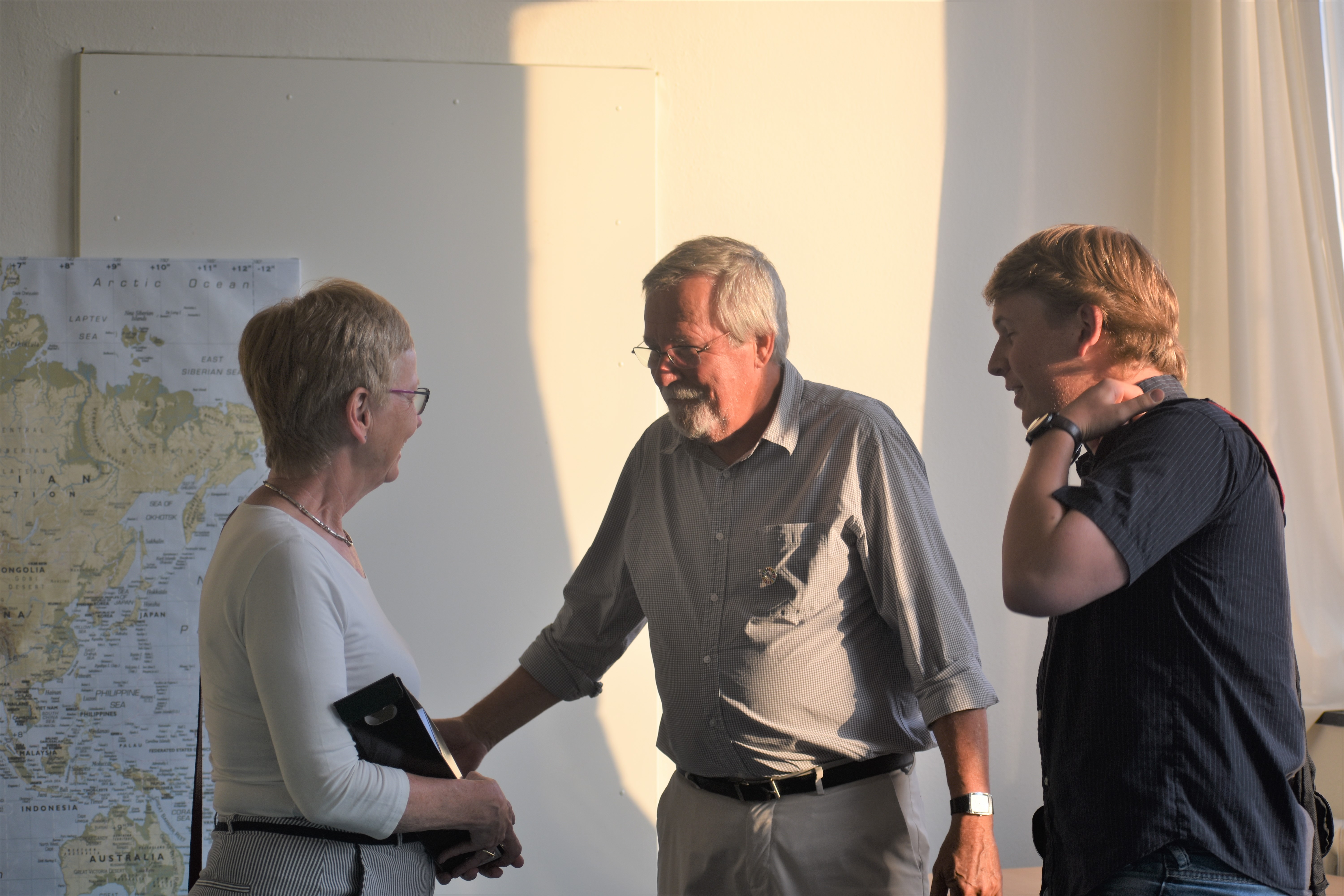 Bodil pointed out that "many people view the diplomatic life as some luxurious experience where one would live in a mansion, have servants and drink gin and tonics all afternoon, but the reality is that you have to work really hard every day. It is not easy, you are thousands of kilometres away from home and you have to start from scratch every time you go somewhere". Finn also shared that the devastation in some countries is quite harsh, "we have seen the natural and man-made disasters affect the most vulnerable first hand, and the most vulnerable are the poorest people every time". Working in Namibia was particularly harsh as at the time it was under Apartheid rule where white people earned $15,000 on average per year, and black people earned $63 per year. The schooling systems were also segregated, and Finn and Bodil had children that had to go to catholic school where they were hit when they misbehaved.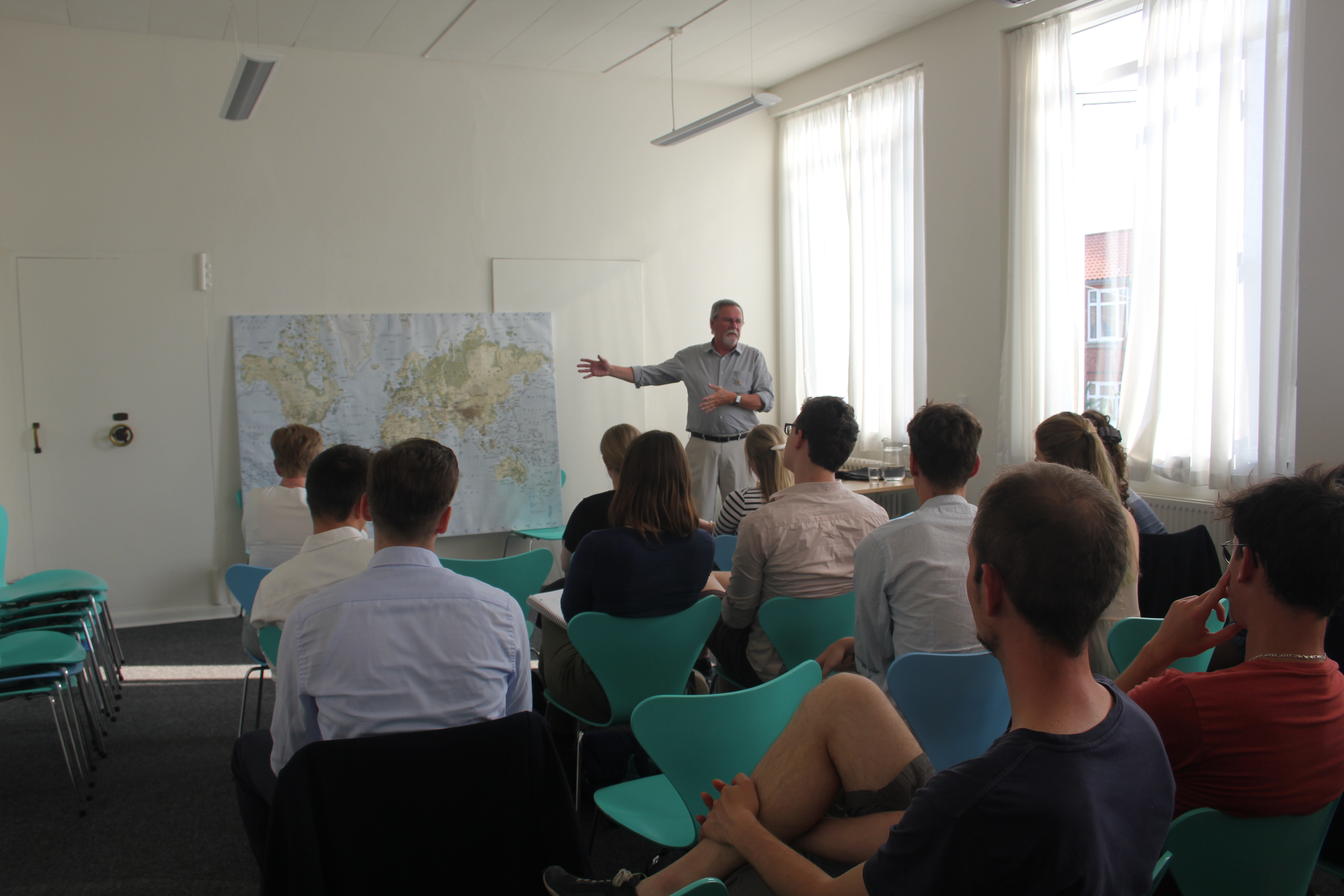 There were many challenges through their journey, but both Finn and Bodil had highly impactful and inspiring careers. They truly broadened their minds and enriched their lives, and the lives of others, through their work. The most important thing to take away from this event was that you shouldn't be afraid to go work abroad as it is a highly rewarding experience, however challenging it might be.  
Written by: Michaela Higgins Sørensen
Edited by: Dominika Floriánová